---
---
Search Defendanimals.net via Google

---
The purpose of this site is to present information from various humane organization who fights for the rights of all animals. Some organizations lobby to enact laws to protect those without a voice. Some are hands on and save and rescue animals whenever needed. Some of the videos/photos on this site are graphic and sadly portray the inhumane treatment of all animals. This site will post video and news stories from all major organizations. We all have our views and limits, so the author of this site takes the position that cruelty and abuse of animals are a crime and laws need to be enforced. Everywhere it happens. Regardless if it is an abused cat or elephant. This site is aimed at stopping this horrific inhumane treatment and abuse by humans and sadistic corporate practices. If you can harm a defenseless animal. That same evil can harm humans as well. When an injustice to animals occurs, not speaking up is the worst thing you can do. Remaining silent perpetuates the abuse to animals. If you did not know of abuses towards animals are real, then Defending Animals Online will open your eyes to the horrors. Once you see and hear what is happening, you will have become AWARE, and you can't look the other way. Humans cause this horror and evil, and only humans can end it.! Direct all questions about this site via the CONTACT form.
If you would like news feeds From Defendanimals.net enter your email

"If a man aspires towards a righteous life, his first act of abstinence is from injury to animals." – Albert Einstein
---
FOLLOW US ON TWITTER, WE ARE DEFENDANIMALS1

---
---
---
ANIMALS KILLED COUNTER

---
Animals Slaughtered:
0 marine animals
0 chickens
0 ducks
0 pigs
0 rabbits
0 turkeys
0 geese
0 sheep
0 goats
0 cows and calves
0 rodents
0 pigeons and other birds
0 buffaloes
0 dogs
0 cats
0 horses
0 donkeys and mules
0 camels and other camelids
These are the numbers of animals killed worldwide by the meat, egg, and dairy industries since you opened this webpage. These numbers do NOT include the many millions of animals killed each year in vivisection laboratories. They do NOT include the millions of dogs and cats killed in animal shelters every year. They do NOT include the animals who died while held captive in the animal-slavery enterprises of circuses, rodeos, zoos, and marine parks. They do NOT include the animals killed while pressed into such blood sports as bullfighting, cockfighting, dogfighting, and bear-baiting, nor do they include horses and greyhounds who were exterminated after they were no longer deemed suitable for racing.
This counter is provided by www.adapt.org with Thanks
---
---
---
---
---
Disclaimer: Defendanimals.net does not claim any credit or is aware of any copyrighted photos or videos on this site. The photos are from Major Animal Rights Websites and Social Media Blogs. DAO is just re-posting the images and other media in attempt to disseminate the horrific abuses & suffering of animals world wide. The author of this site claims no intellectual property rights and if any photo is copyrighted please inform the webmaster and the media will be removed. The mindset of this website is that you can't stop/prevent what you don't know, once you see the media and you know its happening, you can't look the other way. You have become AWARE.
---
---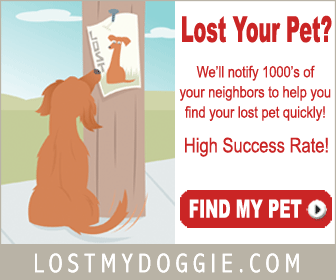 ---